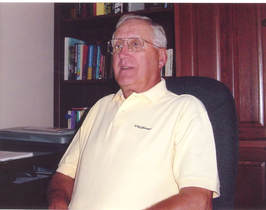 Darrell Fleming
Darrell grew up in Clintwood, Dickenson County, Virginia. He graduated from Union College, Barbourville, KY with majors in English and History & Political Science and The University of Virginia in Charlottesville with a Master of Education degree. He was employed as a teacher of English, Assistant Principal, Sub-School Principal, Secondary Principal, and Coordinator of Human Resources in Fairfax County Public Schools, Fairfax, VA, retiring in 1988.
He is former chair of the Appalachian Heritage Writers Symposium at Southwest Virginia Community College; Past President of the Appalachian Authors Guild, Abingdon, VA; member of the Lost State Writers Guild, Johnson City, TN; member of the Virginia Writers Club; recipient of 2014 Superior Service Award of The Virginia Writers Club, Charlottesville, VA; life time member of the Virginia Masonic fraternity; veteran of the U. S. Army; Union College Sports Hall of Fame; and member of Fellowship Chapel, Bristol, VA.
His first book, Family, Friends and War Heroes, was published in September, 2005 and Pioneer Lady of Southern Appalachia, published in June, 2013.
Darrell and his wife, Kathy, live in Blountville, TN. He enjoys reading, writing, traveling, golfing, and fishing.





---