---
Mary Ann Artrip
Whether it's novels, short stories, or poetry my writings tend to lean toward the stuff that I personally like to read: surprise endings and characters who teeter just a mite "off center." I've yet to be offended by a little mayhem or misbehaving. Just keep me entertained.
I didn't start writing seriously until later in life. I wasn't ready in my tender years but I'm terribly envious of those who were, of those who had the talent and enormous energy good writing requires. I had to remember the words of Solomon:
To everything there is a season.
So I had to be patient and allow myself time to mellow, to be warmed by the sun of passing summers, to ripen slowly. The trick was to strike a balance between ripe and rotten. No easy thing for a writer to do.
For more information you'll find me at:
www.maryannartrip.com
---
Hazel Hale Bostic
I graduated Honaker High School class of 1964, and stayed home because I wanted to. I quote my late dad as he sat on his Swords Creek front porch and appreciated the mountain view all around him. "Why in the world do folks want to run all over creation and back when we have everything we need right here?"
I'm proud of my heritage. Following a career as bookkeeper/office manager, I began writing in order to help keep my heritage alive. True Appalachians are steeped in family values, individual pride, and what I feel is the most valuable of values – identity.
May we never lose our identity.
As a testimony to the above statement, I accepted Dr. Thomas McKnight's invitation to head Southwest Virginia Community Colleges' Reminiscent Writers when he retired several years ago.
I'm from a long line of both storytellers and readers. As a kid I couldn't wait for the annual Hale Family Reunion held at the Frazier Hale home place in the Gardner section of Russell County. The only things better than tables filled with delicious food were the stories told and re-told. Dad was one of the top-dog storytellers. My mother, an avid reader, exchanged books the way her Hale in-laws swapped yarns.
I write fiction and nonfiction, and sprinkle humor into both. I've won several awards for excellence in writing, and it's usually the nonfiction category. Perhaps it's because readers can often hardly believe the bigger-than-life characters and the situations they are in are NOT fiction.
I've published one very successful book, Harvesting Memories, and continue submitting and publishing with regional and national markets. I've twice placed first in our Appalachian Heritage Writers Symposium – adult essay category, received numerous People's Choice Awards sponsored by The Storyteller, and placed in each of the Chautauqua Creative Writing Contests I've entered. There are others too numerous to mention.
I was a presenter at the 2014 Appalachian Heritage Writers Symposium, and so enjoyed my Dialogue Workshop.
I've spent my entire life in these up-close-and-personal mountains. I didn't follow the great exodus from the hills of home. I loved home then. I love home now.

---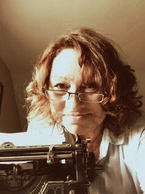 Linda Dobkins/Jo Allison

Jo Allison is the award-winning author of four books in the Julia Nye Mystery Series and related short stories. The novels are set in 1910s St. Louis and highlight a bold heroine fighting the issues and prejudices of the day. The third book in the series,
Heaven Will Protect the Working Girl
, was judged Best Self-Published Novel by the James River Writers (Virginia) in 2016.
Allison drives family and librarians crazy with the depth of her research on the city and on the time period but delights readers who like their mysteries historical. She maintains a web page that highlights the setting at
1910-stlouis-by-jallison.com
.
For more information, see
joallisonauthor.com
and
oldunderwoodpublish.com
. Allison is the pen name for Linda Dobkins. She lives in Bristol, Virginia.
---
Vic Edwards
Vic Edwards is the author of
JAKE'S MOUNTAIN
, his second novel. The setting of this novel, as well as his first novel
HANGER
, takes place in the Appalachian Mountains' coalfields of Buchanan County in Southwest Virginia. Vic has also written S
INGLEWINGIN'
, a football book based on a true story of Giles High School's football team running the ancient Single Wing offensive formation. Vic graduated from Garden High School, Oakwood, Virginia, and from Radford University. Vic taught school in Giles County for 25 years. He and his wife Sue are now retired from teaching and live in Bristol, Virginia. They have three children and six grandchildren.
All of his books are available at AMAZON.COM.
vicedwards@bvu.net
---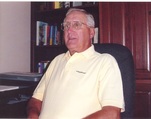 Darrell Fleming
Darrell grew up in Clintwood, Dickenson County, Virginia. He graduated from Union College, Barbourville, KY with majors in English and History & Political Science and The University of Virginia in Charlottesville with a Master of Education degree. He was employed as a teacher of English, Assistant Principal, Sub-School Principal, Secondary Principal, and Coordinator of Human Resources in Fairfax County Public Schools, Fairfax, VA, retiring in 1988.
He is former chair of the Appalachian Heritage Writers Symposium at Southwest Virginia Community College; Past President of the Appalachian Authors Guild, Abingdon, VA; member of the Lost State Writers Guild, Johnson City, TN; member of the Virginia Writers Club; recipient of 2014 Superior Service Award of The Virginia Writers Club, Charlottesville, VA; life time member of the Virginia Masonic fraternity; veteran of the U. S. Army; Union College Sports Hall of Fame; and member of Fellowship Chapel, Bristol, VA.
His first book, Family, Friends and War Heroes, was published in September, 2005 and Pioneer Lady of Southern Appalachia, published in June, 2013.
Darrell and his wife, Kathy, live in Blountville, TN. He enjoys reading, writing, traveling, golfing, and fishing.


---
Hazel Rash Fleming
I was born and grew up in southwest Virginia. My father was a sharecropper and there were eleven children in our family. Bethel School (Elementary and High School) was the only school I attended. At the age of 17, I quit school and married. At the age of 28, I was a single mother with two adorable daughters. With no formal training, I worked at menial jobs at minimum wages until 1965 when I received my first big break. As head of the household, I qualified for a new government program created for low-income wage earners (The Manpower Development and Training Act of 1964). After completing a clerk-typist course, I passed the Civil Service Entrance Exam and GED test. My two daughters and I moved to northern Virginia. In 1966, I began my career with the U.S. Government in Washington, DC. During my government career, I worked for five different agencies in four states and Washington, DC. My career spanned the administrations of seven presidents. President Johnson was in office when I began working for the government and President Clinton was president when I retired. In 1995, I retired from the Social Security Administration and began a writing career. My first novel, "The Pink Irish Rose", was published in 2006. It is being republished and should be out in the summer of 2014. A sequel entitled, "Thorns of the Pink Irish Rose", will be published soon after. I have had two short stories published in a national magazine and another one published in an anthology. Some of my poems have been published in anthologies. I currently live with Rita, my daughter, in southwest Virginia. My daughter Cindy lives nearby. I also have two grandsons, Daniel and Joe.
---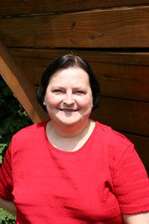 Victoria Fletcher
I was an educator with the Washington County Public Schools for 30 years. I retired in 2008. I am now currently employed by the First Baptist Church of Damascus where I am also a member. I am children's ministry coordinator there as well. I have written poetry since I was 12 years old. My very first poem, "A Rewarding Search" won several awards and placement in 2 anthologies; one from New York and one from California. My first book published was called "The Bible Tells Me So: Old Testament Stories for Children" in 2011. It was followed by "The Bible Tells Me So: New Testament Stories for Children." These two books were published by Xulon Press, a Christian based publishing company in Florida. My first book won the Xulon Press Children's Bible Books award in 2012. I have also published several devotionals and poetry books through Create Space. Jan-Carol Publishing of Johnson City, TN published my "Fletcher's Fables" and "Fletcher's Fables Too". I am now under contract for 3 books with Tate Publishing, another Christian based publishing company- offspring of Thomas Nelson Bibles. My "Daily Dose of Encouragement" will be out as a perpetual calendar in 2017. They also have my latest book, "Behind the Veil: Biblical Women" which should also be available in 2017. I am also in the business of publishing for other authors using Create Space as the printer. My business is called Hoot Books. You can check out my services on my website:
http://victoriafletcher.biz
---
Dreama Frisk
Dreama Frisk is the author "Ivory Hollyhock," a collection of poems. Her poems have been published in Wild, Sweet Notes, Fifty Years of West Virginia Poetry, "Grab-a-Nickel 2010," "Seeds and Crystals," "Urban Campfire," Arlington Artsletter, and the Charleston Gazette (WV). She has placed second and third with short stories in two West Virginia Writers Contests.
"Ivory Hollyhock" was juried for placement at Tamarack, the West Virginia Arts and Crafts Center, and selected by Borders Books in Arlington, Virginia for a reading as a part of a celebration of diverse cultures. The poetry collection was also featured on West Virginia Public Televsion and has been selected for reading and placement in the Virginia Room at Arlington, Virginia Public Library.
The last Dr. Ruel Foster, Benedum Professor of American Literature, Emeritus, West Virginia University was her first mentor and called her, "our elegist for the lost world of Appalachia." Dreama has also studied with Meredith Sue Willis at New York University. She is a member of WV Writers, James River Writers, and Appalachian Authors Guild. She has degrees from West Virginia University and the University of Virginia.
She is currently revising a novel, Before We Left the Land. Excerpts can be found on her website,
www.dreamafrisk.com
.
Dreama lives in Arlington, Virginia and Slanesville, West Virginia with her husband, John, who works on Appalachian Housing issues. They have two daughters and four grandchildren.
---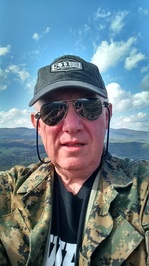 Tom Fugate
Tom Fugate is a 1978 graduate of Virginia Tech. He still lives in his hometown of Hiltons, Virginia. He has written four books in the "Spy Dreams" series, the memoirs of Lee Thomas secret agent. The books are "Spy Dreams", "Sand Trap", "Cigarettes for Two" and "Port in a Desert Storm". He has never worked for or been recruited by any government agency. He has also written one nonfiction work called "Tears for My Father" that began as a journal to help him deal with his father's Alzheimer's. Tom is currently at work on more of the Lee Thomas books, some mysteries, a fantasy and some science fiction.


---
Jim Glanville
A lifelong chemist, I concluded a 42-year professional odyssey at Virginia Tech in 2004. I then took up writing nonfiction as an avocational encore career. Since retiring I have published many articles, principally about the history and archeology of the region I call Holstonia (southwest Virginia and northeast Tennessee in the watersheds of the Holston River and its forks). I have published in journals such as the
Smithfield Review
, the
Journal of the Historical Society of Western Virginia
, the
Augusta Historical Bulletin
, and the
Quarterly Bulletin of the Archeological Society of Virginia
. I also write regular "Local Historian" columns for the
Radford Journal
and the
Montgomery News-Messenger
. Two of my frequent themes are the badly neglected American Indians of Holstonia and the role played by western Virginia in the making of America in the decades before and after the Revolution. I have also written extensively about the Patton and Preston families and their roles as pioneers of the Virginia frontier. My favorite writing tasks are to revisit conventional wisdom and challenge the so-called authorities. My websites are
www.holstonia.net
(where there is additional biographical information) and
www.lynnside.org
. My publications and presentations are substantially listed at
http://www.holstonia.net/files/Publist.pdf
---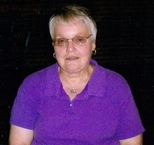 Linda Hudson Hoagland
I, Linda Hudson Hoagland of Tazewell, Virginia, am a graduate of Southwest Virginia Community College. I have won acclaim for my fiction novels of mystery of which I have published nine. I have written six non-fiction books and released a collection of prize winning short writings along with a collection of poems with many of those previously published. I am a retired public school employee and a proud mother of two sons. I am currently serving on the Advisory Board for the Humanities Degree Program at Bluefield State College, Vice President of the Appalachian Authors Guild, and a member of the Lost State Writer's Guild, along with memberships in other writing groups not mentioned.
I can be reached at lhhoagland@yahoo.com and I look forward to hearing from you.


---
T. Byron Kelly
Poet, Painter and Musician T. Byron K. has been working as an active performance artist in the South Western Virginia area (Appalachia) for over two decades and has generations of family from West Virginia, Kentucky and Virginia. Live, spontaneous lyric poetry performances and gallery exhibits have been at the heart of the Poet's work. As an Undergraduate and Graduate student, Byron studied with poets Nikki Giovanni, Lucinda Roy, Grace Bauer and Anne Bromley, as well as novelist Don Secreast and painter Janet Niewald. Byron received private art instruction during that time and was also a member of Tri-M (Modern Music Masters honor society). Byron studied the relationships between poetry, painting and music and soon began to illustrate his own poems with paintings and put them to music as well. Byron has also taught creative writing and composition on the college level (currently at Pilot Mountain School and Solitude of Virginia Tech) and is a member of the Ghost House Studio , Spectral Arts, The Spooks-VA., WVArts, the Appalachian Writers Association (A.W.A.), the Appalachian Authors' Guild (A.A.G.), West Virginia Writers, the Virginia Writers Club, the XYZ Gallery (Blacksburg, VA.), Glencoe Museum (Radford, VA.) and the Montgomery Museum and Lewis Miller Regional Art Center (Christiansburg, VA).
I paint poems and found a kind of home there> My paintings have always been rather cartoon like and fantastically oriented, a rendering of a dream if you will- I always thought (about realist art) that if you wanted a photograph then why not take a snapshot with a camera?
http://www.ghosthousestudio.com/
http://tbyronk.weebly.com/
http://wvarts.weebly.com/
---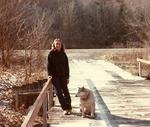 Gina McKnight
Living in the foothills of the Appalachian Mountains promotes inspiration and passion for creative writing; children's literature, poetry, freelance, and more. Gina is a graduate of Franklin University/Leadership Scholar/BA, Columbus, Ohio. Writing at an early age, an avid reader and lover of words, Gina continues to be encouraged by her horses, neighbors, family and friends. She is the editor at Monday Creek Publishing, as well as a regular writer for trueCOWBOYmagazine, Florida Equine Athlete, and Arabian Finish Line. Connect with Gina on social media to find out more about her writing and horses.
http://gmcknight.com
---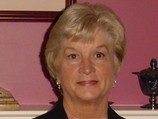 Brenda Musick
Brenda Crissman Musick was born and raised in Southwest Virginia in the small town of Honaker, the third of three children. "We were poor, I suppose," she says, "by the world's standards, but there was too much love to consider ourselves as such and there was always plenty of good garden food on the table." She had a wonderful childhood, playing in the clean streams, going barefoot, playing cowboys and Indians, and just enjoying nature.
From the time she was a child, Brenda loved to read and write stories. She taught school in the Russell County School System for nineteen years, one of the most rewarding times of her life. Throughout those years she continued to read and write, teaching both. She taught writing classes for middle school students and conducted writing workshops for teachers. In 2000 she published a children's book, The Dolls on the Old Stairway. However, her dream was to write a novel, and One-Eyed Tom was the fulfillment of that dream, to be followed by A Place to Belong, and finishing out the trilogy with To Everything There is a Season, released in 2016. Her next book, Pon My Honor, will be released in late spring of 2017. She is a member of the Appalachian Authors Guild and the Reminiscent Writers of SWCC.
Brenda and husband Jimmie live on a small farm in the Big A Mountain section of Honaker, where they enjoy the peace and tranquility of the country life they have always loved. They have three children, seven grandchildren, thirteen cows and a bull named Ralph.
Contact Brenda at: musickb@jetbroadband.com or on fb: Brenda Crissman Musick

---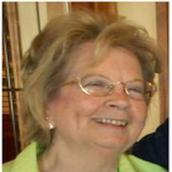 Sylvia Nickels
Sylvia Nickels pursues her lifelong dream of writing from her home in the mountains of East Tennessee. A graduate of Tusculum College, she is retired from the telephone industry, active with local writer's guilds and stays young-at-heart by playing with toy cars and trains with her great-grandchildren.
An avid reader for many years of stories and novels involving 'gumshoes', Sylvia once applied for a job as an apprentice PI, but to her disappointment it never happened.
She is the author behind two series of novels. The first series features Private Investigator Cameron Locke, who tracks down killers in Wexler Bend, Tennessee, hoping her friendship with police Sergeant Shac Lane grows into something deeper. The first two novels in the series were published by Oconee Spirit Press.
Sylvia's other series character is widow Royce Thorne, who can't keep from getting underfoot of Police Chief Jared Granite in Fall Creek, Tennessee, while searching for evidence to clear her late policeman husband's illegitimate son of murder. The first in this series, Disguise for Death, is under contract with The Wild Rose Press.
Her other writing genre is Science Fiction. A forthcoming novella-in-four parts combines colonizing Earth-similar planets and murder. Sylvia's Science Fiction short stories have appeared in Bewildering Stories ezine, where it won awards and Communities Magazine. Her Mystery short stories were published in Mystery of the Green Mist anthology and Futures Mysterious Anthology Magazine. "The Sweet Taste of Revenge" won Honorable Mention at the Cape Fear Writer's Conference Short Story Competition.
Sylvia maintains the website
www.ramblinscribe.com
and blogs intermittently at
www.mysterylanerambler.blogspot.com
---
Alfred Patrick
I grew up in the beautiful Appalachian Mountains of Southwest Virginia. Readers of Hessian Soldier, American Pioneer: A March to Destiny will learn of Jakob Rierschneck's connection to that western tip of Virginia, which is also the setting for the author's "Clinch" series of novels: Clinch River Justice, Clinch Mountain Echoes, and Clinch Valley Pursuit. I taught at high school and university levels in Virginia, Louisiana, Tennessee, and Kentucky. I enjoy writing, reading, traveling, gardening, crossword puzzles, and backpacking and have completed the Appalachian Trail, the John Muir Trail in California, and trails in other states.

---
Tom Perry
J. E. B. Stuart's biographer, Emory Thomas, describes Tom Perry as "a fine and generous gentleman who grew up near Laurel Hill, where Stuart grew up, has founded J. E. B. Stuart Birthplace, and attracted considerable interest in the preservation of Laurel Hill. He has started a symposium series about aspects of Stuart's life to sustain interest in Stuart beyond Ararat, Virginia." Perry graduated from Patrick County High School in 1979 and Virginia Tech in 1983 with a Bachelor's Degree in history.
Tom founded the J. E. B. Stuart Birthplace in 1990. The non-profit organization has preserved 75 acres of the Stuart property including the house site where J. E. B. Stuart was born on February 6, 1833. Perry wrote the eight interpretive signs about Laurel Hill's history along with the Virginia Civil War Trails sign and the new Virginia Historical Highway Marker in 2002. He spent many years researching and traveling all over the nation to find Stuart materials. He continues his work to preserve Stuart's Birthplace, producing the Laurel Hill Teacher's Guide for educators and the Laurel Hill Reference Guide for groups.
Perry can be seen on Virginia Public Television's Forgotten Battlefields: The Civil War in Southwest Virginia, with his mentor noted Civil War Historian Dr. James I. Robertson, Jr. Perry has begun a collection of papers relating to Stuart and Patrick County history in the Special Collections Department of the Carol M. Newman Library at Virginia Tech under the auspices of the Virginia Center for Civil War Studies.
He is the author of over ten books on Patrick County, Virginia, including Ascent to Glory, The Genealogy of J. E. B. Stuart, The Free State of Patrick: Patrick County Virginia in the Civil War, J. E. B. Stuart's Birthplace: The Dear Old Hills of Patrick: J. E. B. Stuart and Patrick County, Virginia, Images of America: Patrick County Virginia, Images of Henry County Virginia, and Notes From The Free State Of Patrick.
In 2004, Perry began The Free State Of Patrick Internet History Group, which has become the largest historical organization in the area, with over 500 members. It covers Patrick County, Virginia, and regional history. Tom produces a monthly email newsletter about regional history entitled Notes From The Free State of Patrick that comes from his website,
www.freestateofpatrick.com
.
Historian Thomas D. Perry is the author and publisher of over forty books on regional history in Virginia surrounding his home county of Patrick. A Virginia Tech graduate, he studied under renowned Civil War Historian, James I. "Bud" Robertson, and speaks all over the region and country. Perry's collection of papers, books, and images are housed in the Special Collection Department of the Carol M. Newman Library at Virginia Tech.
In 2009, Perry used his book Images of America Henry County Virginia to raise over $25,000 for the Bassett Historical Center, "The Best Little Library in Virginia," and as editor of the Henry County Heritage Book raised another $30,000. Perry was responsible for over $200,000 of the $800,000 raised to expand the regional history library.
He is the recipient of the John E. Divine Award from the Civil War Education Association, the Hester Jackson Award from the Surry County Civil War Round Table, and the Best Article Award from the Society of North Carolina Historians for his article on Stoneman's Raid in 2008. In 2010, he received acknowledgement from the Bassett Public Library Association for his work to expand the Bassett Historical Center and was named Henry County Virginia Man of the Year by
www.myhenrycounty.com
. Perry also recently received the National Society of the Daughters of the American Revolution Community Service Award from the Patrick Henry Daughters of the American Revolution.
---
Fred "Powerhouse" Powers

Coal Miner. Storyteller. Author. Teacher. Appalachian.
Fred Powers is a walking repository of West Virginia and Appalachian history. A former school teacher as well as a miner. He has given a voice and a face to the stories of miners and their place in our nation's history. He has given many oral presentations to various audiences, at times, bringing listeners to tears. Now, he is ready to share the story of his life, his forebears and his region on a regional and national scale.
Fred's experiences are only a small reflection of the many untold stories of the Coal Miner.


---
Betty Jamerson Reed
Betty Jamerson Reed, a native of Western North Carolina, is a retired educator best known for her award winning histories of segregated black schools: The Brevard Rosenwald School: Education and Community Building in a Southern Appalachian Town, 1920-1966 (McFarland, 2004) (Contributions to Southern Appalachian Studies) and School Segregation in Western North Carolina: A History , 1860s - 1970s (McFarland 2011) (Contributions to Southern Appalachian Studies). She also writes poetry and fiction. Her poems have appeared in Lucidity Poetry Journal, Out of Our Hearts and Minds (2006), Echoes across the Blue Ridge (2010), and It's All Relative: Tales from the Tree (2015Other than creative writing, her interests center on family, especially her eight grandchildren, historical research, volunteerism, and stories of Christian missions. She is active in encouraging other writers and belongs to The Transylvania Writers Alliance, Appalachian Authors Guild, and the North Carolina Writers Network.
---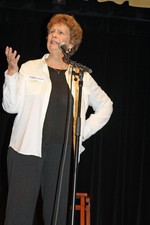 Madelyn "Madge" Rohrer
I have been writing all of my adult life – business letters, organization newsletters, instruction manuals, degrees for Eastern Star, newspaper articles, and poems – nothing big. It was only after moving to Tennessee in 1996 and becoming involved in telling stories of Jonesborough as a tour guide that I eventually became an official storyteller and left the street behind. (I love to tell people that I started my storytelling career as a streetwalker!) I have been writing my own stories for the stage for over ten years and decided in 2014 to put them into written form. It surprised even me that one story which was intended to be a 20- or 25-minute stage story actually ended up being a novel…with a sequel coming up soon (Shoes in the River). You just never know where a storyteller will go when you cut 'em loose! My other two books are compilations of short stories: Tiggy Tiggy Touch Wood (2014) and Touched by Tennessee (2016).


---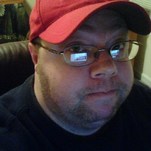 JC Schweingrouber

I am a native of Richlands, VA and currently serve as President and Director of the Foundation For Appalachian Advancement, a non-profit organization that works to promote the arts and cultural development, economic diversification, and educational opportunity. I began my writing career in 2000 with the first of a four part horror series dubbed the Legends' series. My works include
Legends and Landmarks, Volume I: The Night Walker, Volume II: Freedom's Path, Volume III: Demon Wind, and Volume IV: Devil's Cave
. After completion of that series I wrote a short book reflecting back on the culture of the 1980's titled
The Ultimate 80's
. I also write under the name of Cyrus Alderwood and my titles include two comedies,
Pot of Gold
and
A Man Called Doosh
, as well as a short story compilation in the horror genre called
Bedtime Stories For the Terminally Afraid
. You can keep up with my future works by following me on social media and at my website
www.cyrusalderwood.com
. All titles can be found at online retailers such as Amazon. I am available for conducting writing workshops upon request.
---
Gary Sizer
http://www.wheresthenextshelter.com/
"Gary Sizer was born in New Castle, PA. Years of military service and software consulting fed his passion for travel, which he now enjoys full time. He is an adventure writer and hiker currently residing in the hills near Asheville, North Carolina. After walking the Appalachian Trail in 2014, his before and after pictures went viral, and since then 3 million people have seen him in his underpants."
---
Dana Smith
Dana Smith is a 1999 graduate of Garden High School. She moved to Richlands in 1999 after marrying her husband, Jeremy. They now have two beautiful children, Jaci, seven, and Daniel, three. She currently works at Cedar Bluff Elementary School as a Title I English Teacher. Her husband and she are also active members of their church, Raven Assembly of God as well as ministers on True Vision Ministry's radio broadcasts.
She published her first book,
A Place between Heaven and Hell
, in February of 2015. Her second book,
When I Sit in Darkness
, was published in 2016. She is currently working on her third book as well as a daily devotional. Her books can be purchased on Amazon.com. More information can be found on Facebook at: https://
www.facebook.com
/
APlaceBetweenHeavenAndHell
and https://
www.facebook.com
/
whenIsitindarkness.
---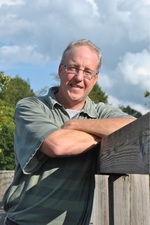 Joe Tennis
Joe Tennis is the author of nine books, including "Southwest Virginia Crossroads," "Virginia Rail Trails" and "Along Virginia's Route 58." He has released three ghost-tale collections; two pictorial histories; and a children's book based on the Lost State of Franklin in Tennessee. He has won more than 20 awards for his work at the Bristol Herald Courier since 1993. He has also written for Appalachian Voice, Coastal Virginia Magazine, Carolina Mountain Life, Lake Anna Magazine, Hampton Roads Magazine, and Route 66 Magazine.


---
Colonel Charles Dahnmon WhittHe has all your flags, hats, swords, bugles and much more.For a quick Look at his books go to his web site at
http://dahnmonwhittfamily.com
and click book store.
Colonel Charles Dahnmon Whitt was born and raised in Tazewell County, Virginia in the little coal town of Raven. He graduated from Richlands High School and served four years in the Navy. He has resided in Flatwoods KY since 1970. He made a living as a Union Sheet Metal Worker for 35 years then took up the craft of writing.
The Colonel is a researcher, genealogist, and author of 21 books.
His books are mostly historic by nature but he adds conversations and emotions to the facts to make the books really interesting. He calls his books Historic-Fiction where all is based on truth and all the names, dates, places, and events are true.
The Colonel is a member of the Sons of the American Revolution, The Sons of Confederate Veterans and a Kentucky Colonel. He wears his uniform of the Confederate Colonel to honor all the men and women that struggled against the Union during the War of Northern Aggression.
Colonel Whitt has been recognized by the Kentucky Senate on two occasions for his achievements in historic research and writing ability and also a member of Biltmore's Who's Who.
---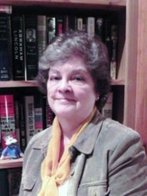 Lauvonda Lynn M. Young
Lauvonda Lynn M. Young writes poetry, fiction, non-fiction; and memoir (including fact-based). Author of, Just A Woman, Lynn has begun note taking for a second book (non-fiction). She continues to harbor an interest in developing a cookbook (including family history). Lynn is a past president, secretary, and newsletter editor, of the Blue Ridge Writers Chapter; she also is a member of the Appalachian Authors Guild; and the James River Writers (all chapters of the Virginia Writers Club, Inc., where Lynn holds a membership). As a member of the Poetry Society of Virginia, Lynn has been an avid volunteer in Society activities, including planning, and related tasks relating to the Society's annual poetry contest and awards ceremony. She served as editor of the newsletter of Friends of the Fluvanna County Library (Palmyra, Virginia), where she held roles as Vice President; and Communications Chair. For a time, she authored a monthly article for the Senior Center (Charlottesville, Virginia), and she served as the Center's Council Secretary. Her prose and poems have been published in various places, including The College Paper, Piedmont Virginia Community College. While at PVCC, her creative writing work also was published in Branches in My Hand; and Dreams and Other Bargains. Other sources of publication include: Skyline; Blue Ridge Anthology; The Nearest Poem Anthology; Shelter in the Storm; and A Poem for Your Thoughts (University Hospital, University of Virginia Health System). In 1990, Lynn received the "Who's Who in Poetry Honors" for "Outstanding Achievement in Poetry," for winning the "Golden Poet Award for 1989" (poem title: "Metempsychosis," World of Poetry, Sacramento, California). The first poem Lynn wrote as a junior in high school, was published in Young America Sings, (National High School Poetry Anthology). Lynn has organized and presented, readings, workshops, and other writing events, sometimes planned in concert and conducted with others. One workshop was accepted on the program of the yearly Festival of the Book (Charlottesville, Virginia); another was presented at the Jefferson-Madison Library (Charlottesville). Among others, Lynn developed a panel program, and participated in the program with others, for the Virginia Writer Club, Inc., annual symposium. Lynn has been an avid volunteer through the years, including the development of the Albemarle-Charlottesville Community Medication Center, where she was a charter member, also serving as secretary and president. Most of Lynn's work career was spent working in the legal field, and at the University of Virginia Health Sciences Center (which includes the hospital and medical school); over the years, she worked in the Departments of Neurological Surgery, Neurology, Internal Medicine, and Emergency Medicine. Lynn recently has considered returning to Mary Baldwin College, to finish her last fourteen (or thereabout) hours, she needs to obtain her B.A., major English. (Lynn stopped classes when her first husband died in December 1996.). She resides in Palmyra, Virginia, with her husband, Larry Rubendall. Her only child, Andrew, lives in Charlottesville.​
---